The Electric Industry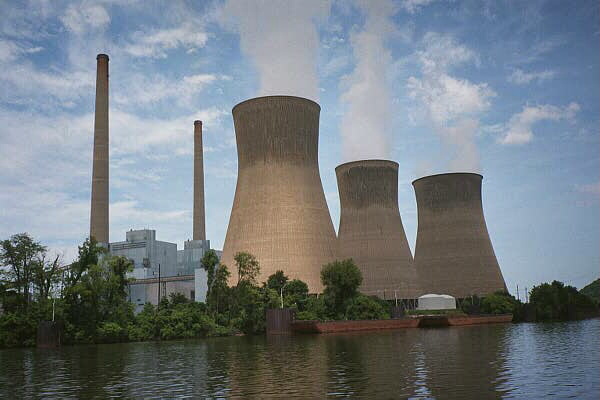 Hydroelectric (water) power was the earliest electric power source in what would be West Virginia. Along the Chesapeake and Ohio canal both Power Plant and Dam No. 4 and Power Plant and Dam No.5 were built in 1835. Both are still in service today and listed on the National Register of Historic Places. Providing electrical services throughout the mountain state started slowly. Business investors looked for large populated areas, improving the possibility of having many paying customers and making a profit. Many rural homeowners did not have electrical service until the 20th century when their communities grew and technology made it easier to reach them.
The first coal-fired power plant went into operation in 1919. Many more would follow throughout the 20th century making West Virginia a major exporter of electricity throughout the country. In 2002 Mountaineer Wind Energy Center went into operation and several other wind power areas have opened in recent years. In the future, we will also see electricity produced from natural gas. Today West Virginia continues to help the United States meet its energy needs as the fourth largest exporter of electricity in the nation.